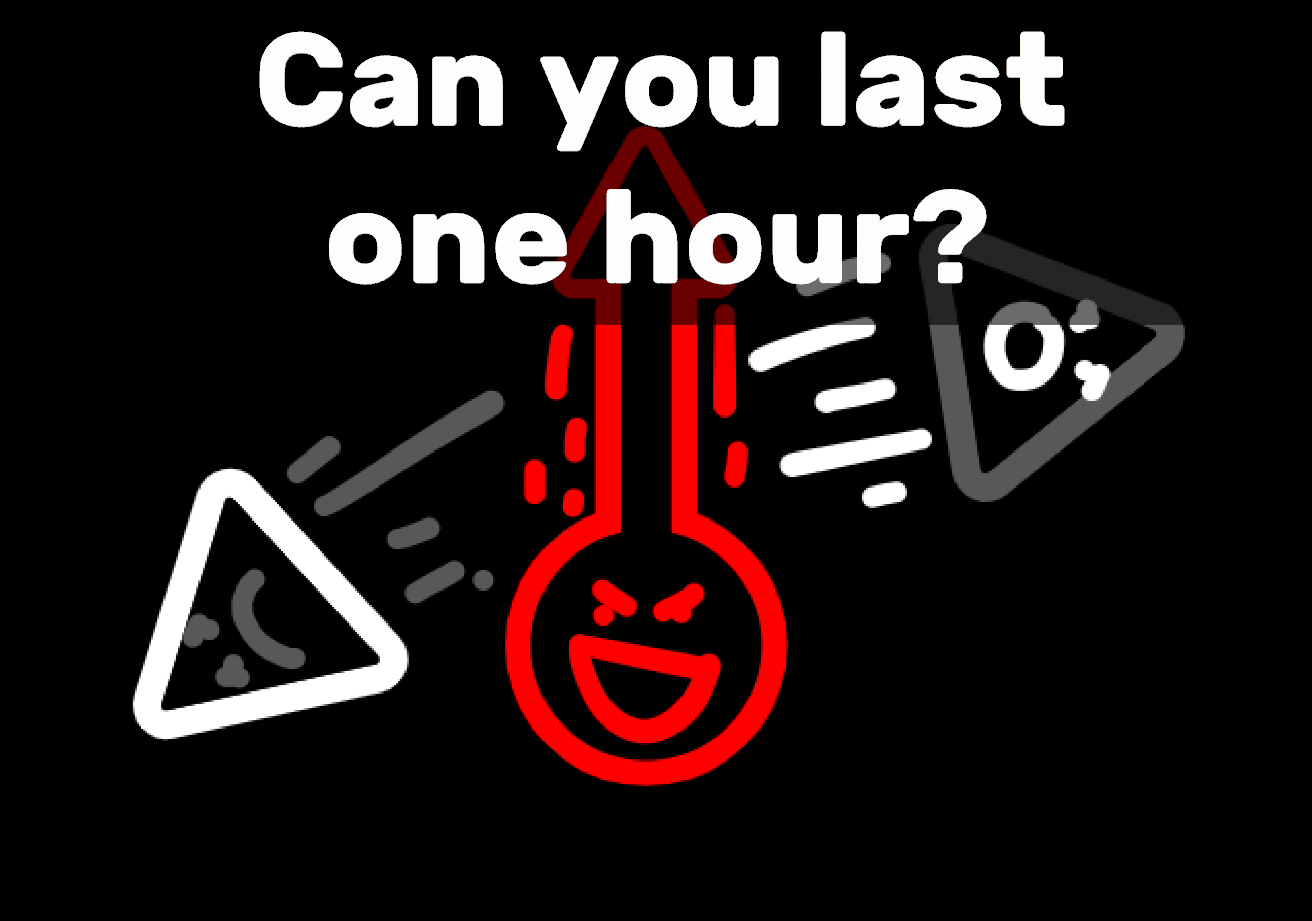 Can you last one hour? (Challenge Edition)
[ATTENTION! This is the challenge Edition of the game, made in one hour. For the more polished version, visit the improved version!]

You are split into two parts!
You and your other triangle half, that formed such a beautiful square back in the days. But now you are split into two and somehow got into a room full of spikes coming out of the ground! Move fast and switch between you and your other half to last as long as you can.
Features:

Play with friends... somehow. I am sure you will figure out a way
Hear Royalty Free music made by Harry Rais (no i don't know that guy either)
Restart your game every time you die!
Be shocked when your browser opens to display your score because i was too lazy to implement it in the game!
Controls:
Arrow Keys: Change directions
Space Bar: Hold to switch between your characters